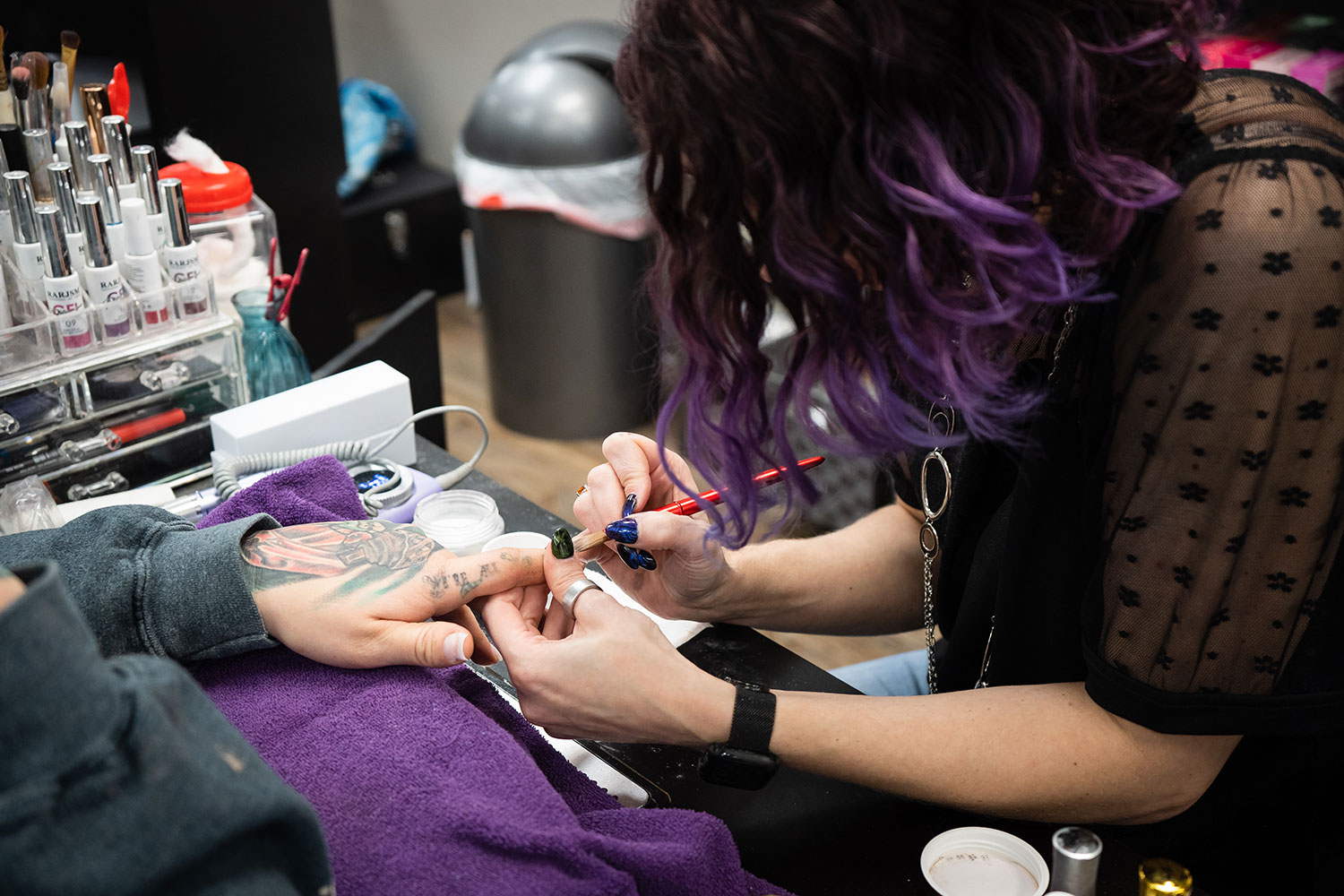 Stefanie
Stefanie has 18 years of experience and has owned the Salon for the last 5 years. She loves helping guests get their perfect Blonde and is a Haircutting Design Master for Women. Stefanie strives at making relationships with her guests and gets satisfaction from their transformation! Outside of the salon Stefanie enjoys going to wineries, traveling and finding interesting new shows and books.
Loves: Blonding Services, Women's Haircuts & Eyebrow Shaping
View this profile on Instagram
Owner of Colours Day Spa / Hair Stylist
Chloe
Chloe loves doing hair as she feels it's something she can be creative with and have fun while doing it. Outside of the salon she enjoys cats, pink drinks from Starbucks and painting.
Loves: Cutting hair & chemical services
View this profile on Instagram
Phylissidy
Phylissidy loves getting to know people and hearing about all the things from her guests. She enjoys doing hair as she likes to make people feel comfortable and confident in their own skin!
Outside of the salon she likes gaming on her Xbox, binge watch reality Tv and take her dogs on adventures.
Loves: Any type of Blonding Service
View this profile on Instagram
Jaylen
Jaylen really enjoys hearing his guests stories and seeing the smiles after finishing someone's hair. Outside of the salon he loves spending time with family and friends as well as going to PetSmart to visit with all of the cats!
Loves: All over Colors and ALL the Vivids
View this profile on Instagram
Jordan
As an extrovert, Jordan really likes working with people that allow for plenty of socialization and loves making their guests feel like the best version of themselves! They enjoy doing the fun, crazy colors!!!! Outside of the salon Jordan likes horror movies, tabletop games such as Dungeons & Dragons, music (plays the flute!) and candle making!
Loves: Short Haircuts (Especially Men's!), Vivids & Red Hair Color
View this profile on Instagram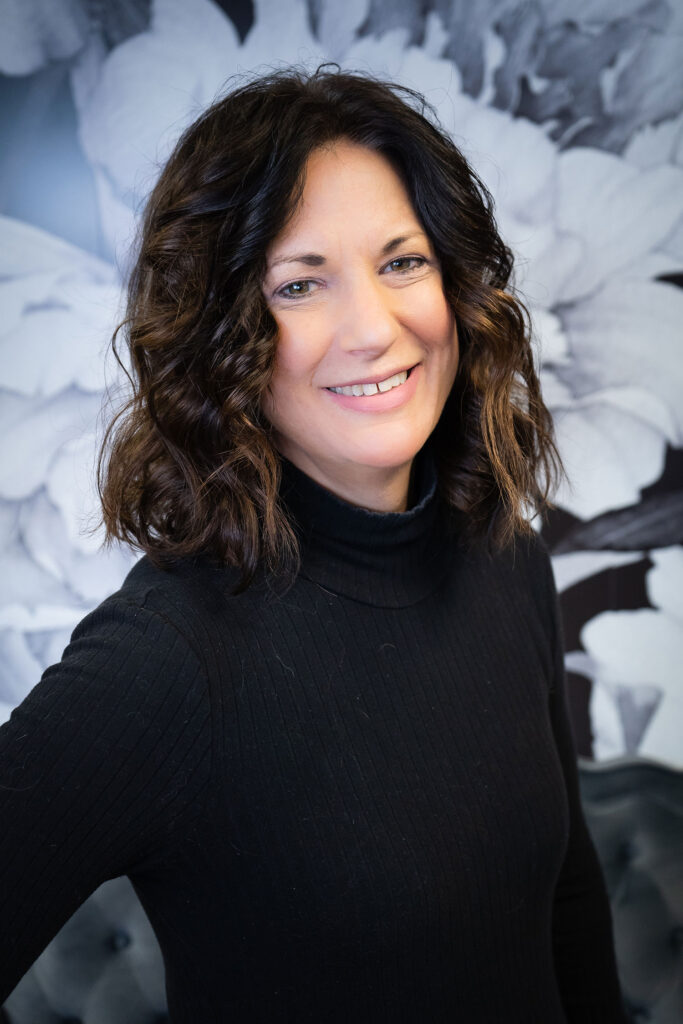 Mary
Mary loves her career making people look and feel good about themselves. She enjoys being able to serve in the community, making lasting relationships and is passionate about personal growth and uplifting others. Outside of the salon Mary enjoys time with friends/family, boating and outdoor activities.
Loves: Long Haircuts(including naturally curly hair!), Perms & Brightening Services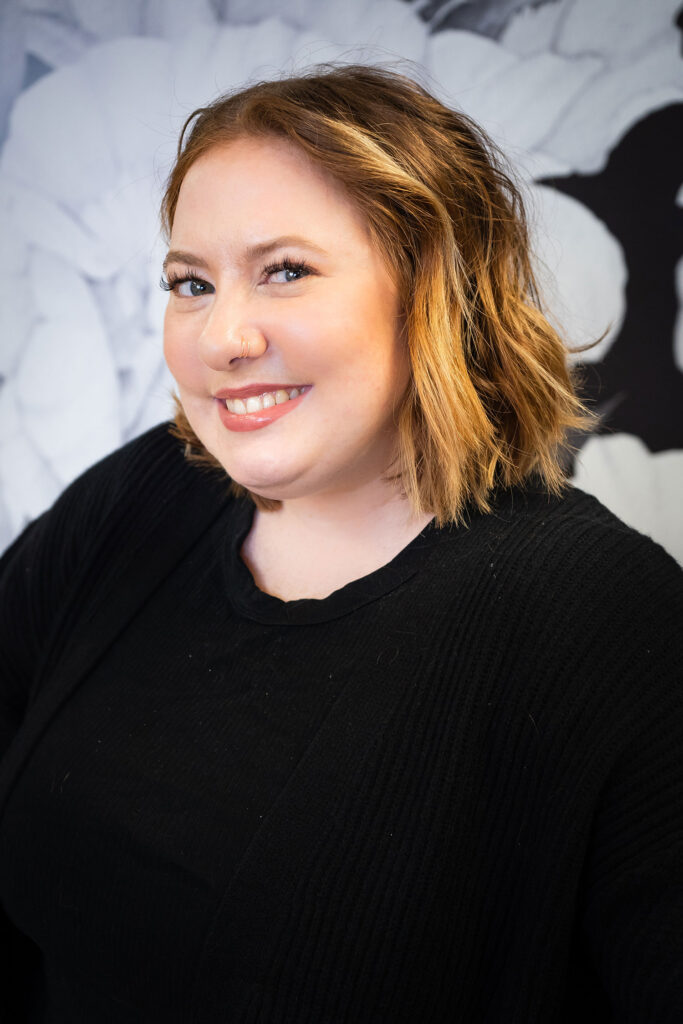 Ali
Ali loves helping her guests achieve their skin care goals from a Facial or Microdermabrasion to feel comfortable and beautiful in their own skin!! She likes forming connections with her clients as well new guests. Outside of the salon she likes spending time with family, friends and her little Zoo of animals!!
Loves: Brazilians, All Skin Treatments (Facials, Microdermabrasion & Dermaplane) & Spray Tans
Mallory
Mallory enjoys meeting new people and building relationships with her guests. She loves working out your knots in a Massage and making sure that every hair is removed during your Body Wax! Outside of the salon Mallory enjoys weight lifting and reading.
Loves: Massage, Body Waxing (for men & women) & Dermaplaning
View this profile on Instagram
Grimm
Grimm fell in love with doing nail designs, the craft and the required skill set. What he loves most is dip nail services which is the best of both worlds between gel, acrylic sets, adding structure and beauty to your nails! Outside of the salon Grimm enjoys the outdoors, house plants, crafting and a passion for animals!!
Loves: Dip nails & Acrylic Sets
View this profile on Instagram
Amber
Amber loves getting to know people and being a regular part of their lives. When she delivers an amazing nail design for her guest that makes their eyes light up, it genuinely make her so happy! Amber is very knowledgeable on the health of feet, hands and how to take care of the skin. Outside of the salon Amber likes to play music, hang out with her animals and explore her creativity with different mediums.
Loves: Nail art, Acrylic sets and Pedicures
View this profile on Instagram
Misty
Misty loves the fact that she can flex her creative muscles with her career specializing in Nails & Lashes! She is a helper by nature, customer service via salon services helps her express that outwardly but most of all Misty LOVES helping people feel amazing and beautiful about themselves! When Misty is not at work you can find her at her daughter's sporting events or hanging out with friends and family!
Loves: Natural Nail Gel Manicures, Lashes & Pedicures
View this profile on Instagram
Nikki
Nikki loves making people happy, learning new nail skills and loves that she is never bored in this industry that always changes!! Have you not been able to find someone to do that complicated Nail Art??? Nikki is your girl who can make your nail dreams come true!!! Outside of the salon Nikki enjoys reading, spending time with family/friends and gardening!
Loves: Nail Art, Acrylic Sets & Dip Powdered Nail Sets
View this profile on Instagram